SAMS Family Foundation Inc. projects and activities have included skill development for women, construction of a library, and the offering of summer enrichment workshops to youth and children.
2018 Summer Enrichment Program Volunteers to Sherman Adams Sr. Memorial School in Liberia
A heartfelt thank you to Kristin Zhu (pictured below) of the SAMS Jr. Leader Club and her mother Kelly Ding for spending a week at SAMS facilitating math, art, music, biology, astronomy, and geology classes. Please read about Kristin's experience on our new blog page.
SAMS Fundraiser at Winston Churchill High School
The SAMS Jr. Leaders Club, a group of thoughtful volunteers, organized a fundraising event at Winston Churchill High School in Maryland (USA) on March 3rd, 2018. Volunteers and students got together to sell international dishes from China, Korea, and Liberia to raise money in support of establishing STEM curriculum, expanding the SAMS Library collection, and the purchasing of school supplies for students in need. A second event is planned for April 8th, 2018 at the Cathay Future Center in Rockville, Maryland. A fundraising page has been established for this event, click here to view. Please follow link to share this event on Facebook!
SAMS Library
Emilia Lawler, a high school student, spearheaded the establishment of SAMS Library as her Gold Award Project. The Girl Scout Gold Award represents the highest achievement in Girl Scouting. Open only to girls in high school, the prestigious award challenged her to solve a community problem —not only in the short term, but for years into the future. With the support of her parents, Emilia collected and donated over 700 books and education materials, established a web-based library catalog, and traveled from the U.S. to Liberia to set up the library.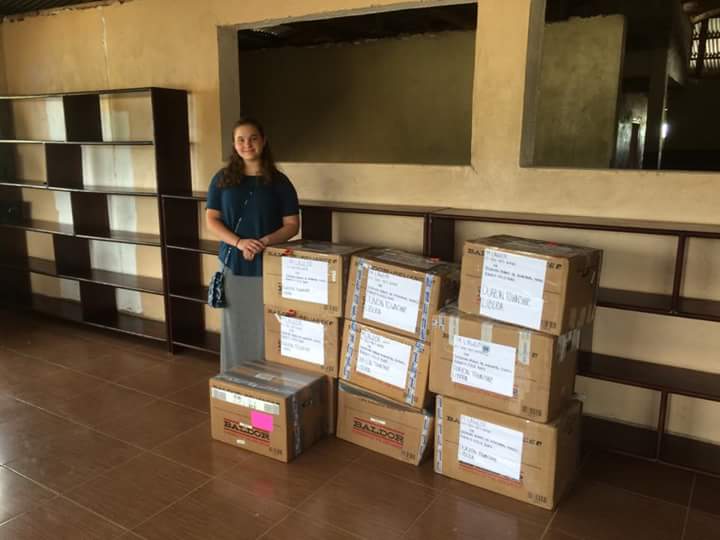 Summer Enrichment Program
The Summer Enrichment Program offered students in grades kindergarten through 8th grade three educational workshops taught by accredited instructors with advanced degrees in science, art, and education.
Art Workshop:
Global Art, African Art, Lines, Shapes, Color Composition, Principals of Design, and Perspective
African Literature and Reading Workshop:
Reading Composition, Phonics, Student Oral Reading, Story Mapping, and Independent Story Writing
Science Workshop:
Introduction to Microscopy, Earth Matter, Color and Light, Animal and Plant Biology, and Patterns in Nature
Peace community Women Initiative (PCWI)
PCWI was inclusive of 22 women actively participating in jewelry making, baking, sewing, and fabric design classes. The vision of the project is to empower women through skill training to support creativity, relationship building, and financial independence.